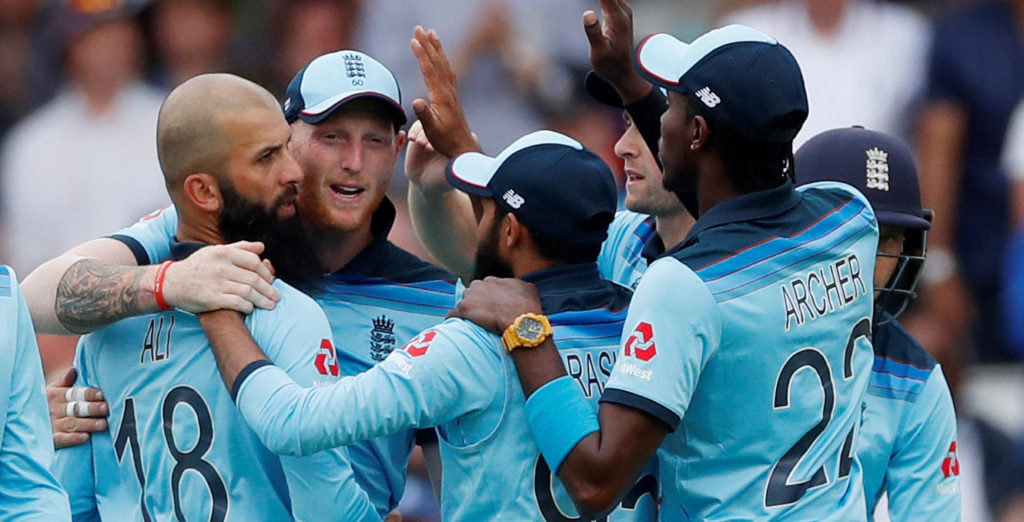 ICC Men's Cricket World Cup coverage already reaching millions globally

Sportsbeat's coverage of the ICC Men's Cricket World Cup 2019 has already reached millions around the world – just days into the tournament.

Our journalists and editors are providing news, previews and match reaction as the host news agency for the tournament, two years after first working with the ICC on the Champions Trophy and ICC Women's World Cup.

The agency's #CWC19 service is being edited by James Andrew in a dedicated office at Lord's, with reporters at the grounds and on the road with all ten teams.

Supplementing their content are exclusive daily columns from some of the biggest names in cricket, including Cricket World Cup winners Sir Clive Lloyd, Steve Waugh and Waqar Younis. England women's captain Heather Knight, who won the ICC Women's Cricket World Cup on home soil two years ago, is also part of the team.

Coverage is available free of charge to all media, courtesy of the International Cricket Council. Editorial, videos, transcripts, photographs and columns can be downloaded from the ICC'S Online Media Zone.

The agency also provided a range of editorial services for the 100-day Trophy Tour, driven by Nissan, which visited landmarks around the UK and all 11 venues across England and Wales.

From riding the rollercoaster at Blackpool Pleasure Beach to taking a trip down the world's fastest zip line to creating a new song for England captain Eoin Morgan with the Barmy Army, we've produced video and editorial, which has run across official channels and been syndicated across our media network.

"Our coverage has been a long time in the planning and now the tournament has started it's great to see the huge international interest, with media around the world using our content to bring alive the tournament," said Sportsbeat editor James Andrew.

For further information about Sportsbeat and the ICC Men's Cricket World Cup contact managing editor James Toney.
After that dramatic match at Trent Bridge it's ???? at #CWC19 today | Sportsbeat's @andybab3r with the previews, via @SportingLife @TheNewsTodayPakhttps://t.co/jcMC27LMA2https://t.co/F73538npwp

Sportsbeat providing free content service for ? media via @ICC pic.twitter.com/TEV4Qn1x0H

— Sportsbeat (@Sportsbeat) June 4, 2019
Around the teams | Sportsbeat's @talbotsmith @andybab3r @cbennett93 reporting on the ?️ for @ICC

??????? https://t.co/EhgPSgNv5L


 https://t.co/XTR2Ol6xg9


 https://t.co/5p88C7NP07


 https://t.co/fxJeW2G2Gh pic.twitter.com/8N4pmqovJb— Sportsbeat (@Sportsbeat) 1 June 2019