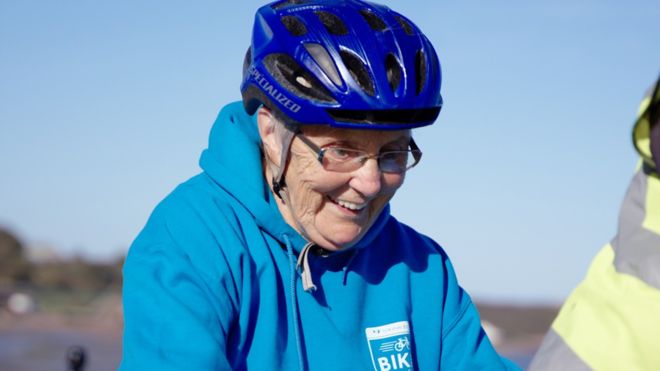 Our video team tell inspirational stories of how cycling helped change lives

A great-grandmother who was forced to give up cycling after losing her sight has started riding again with help from a charity – and we helped tell her inspirational story.

From concept to creation, Sportsbeat's team worked with 82-year-old Alice, whose love for cycling was reignited thanks to the work of Bike Libraries, a scheme supported by Yorkshire Bank as part of their ongoing sponsorship of the Tour de Yorkshire.

Our short film was released on social media, with our journalists and syndication team then securing coverage across a range of local and national outlets, including the BBC.
Download our storyboard for the above videoDownload
The project was the latest in a series of stories created to promote the work of Bike Libraries, who aim to make cycling more accessible to everyone in Yorkshire.
Earlier this year we filmed with Neil Porter, who told how his work with a cycling charity had helped him manage his mental health problems.
And we met Adele Reed-Griffiths, who has three young children on the autism spectrum and wanted to get her family out of the house and get active.