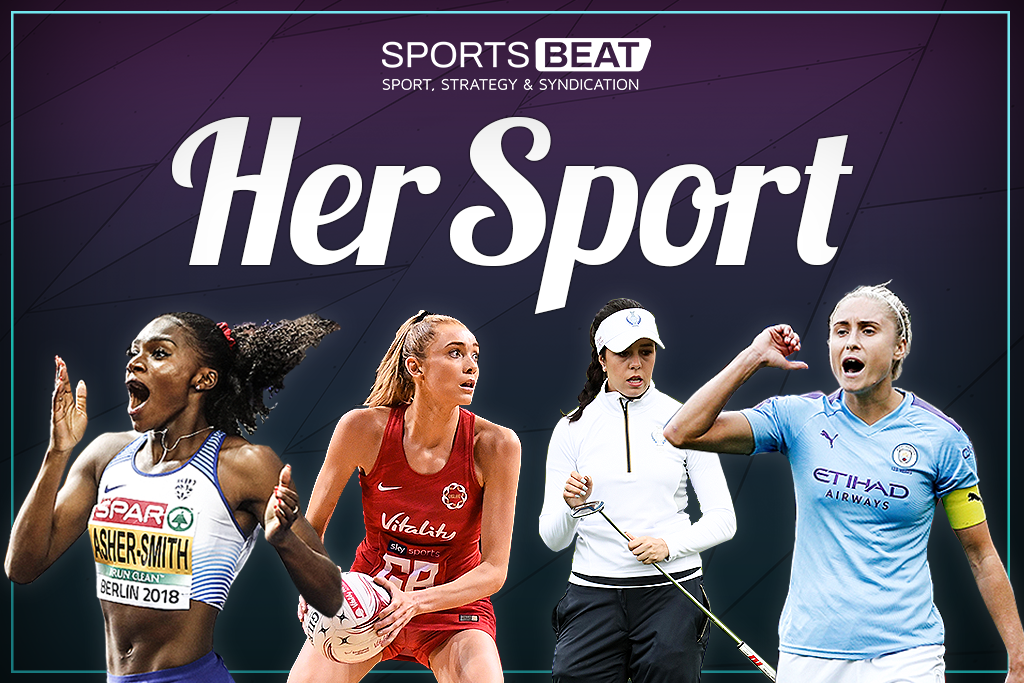 Sportsbeat launch dedicated service for women's sports coverage available free to media

The demand for women's sport content from publishers and broadcasters in our syndication network is at an all-time high and so, to meet this increasing appetite, we have launched Her Sport – the first dedicated women's sports wire in the UK.

We are in a unique position, working, as the official content agency for many of the National Governing Bodies and their partners, on the development and support of women's sport and hence have established a comprehensive daily feed COMPLETELY FREE to the media.

The feed, which will be edited by Sportsbeat's Ella Jerman, will deliver approx 5-10 stories per day and will focus primarily on domestic football, rugby, cricket and Olympic and Paralympic disciplines. This will also be upscaled for all major events such as the forthcoming Solheim Cup.

From inspirational interviews to previews and event action, all with a British focus, Her Sport will provide the content that many publishers would like to carry on their channels but simply cannot dedicate resource to cover effectively with other priorities to deliver bigger audience numbers.

Women in Sport, the leading UK gender equality charity, has given its backing to Sportsbeat's HerSport initiative.

Wendy Hawk, Head of Engagement and Communications, and joint interim CEO, said: "Our research has shown that women's sport doesn't receive consistent media coverage and sometimes accounts for as little as 4% of all sports media coverage. The Her Sport wire will provide essential coverage of women's sport all-year round and not just during major events.

"It's great that Sportsbeat will be producing a drumbeat of women's sport content which can be freely and easily accessed by the media every day. We look forward to seeing the great women's sport stories that will be shared as a result of this initiative."
Sportsbeat's managing director James Parsons said: "We want the story to not only be about improving the disparity in coverage of women's sport but also about bringing greater diversity and inclusion of women in the newsroom, reporting on sport – something we have a strong track-record in, having helped launch the careers of many female sports journalists from our award-winning News Associates journalism courses.
"We have been very lucky to have the advice and counsel of some of the leading pioneers in women's sport as we have developed the wire and we are confident that the content will not only meet the demands of our media clients but also champion female sports journalists to deliver that content."
For further information contact: James Parsons, jparsons@beatmediagroup.co.uk | 0203 026 3780