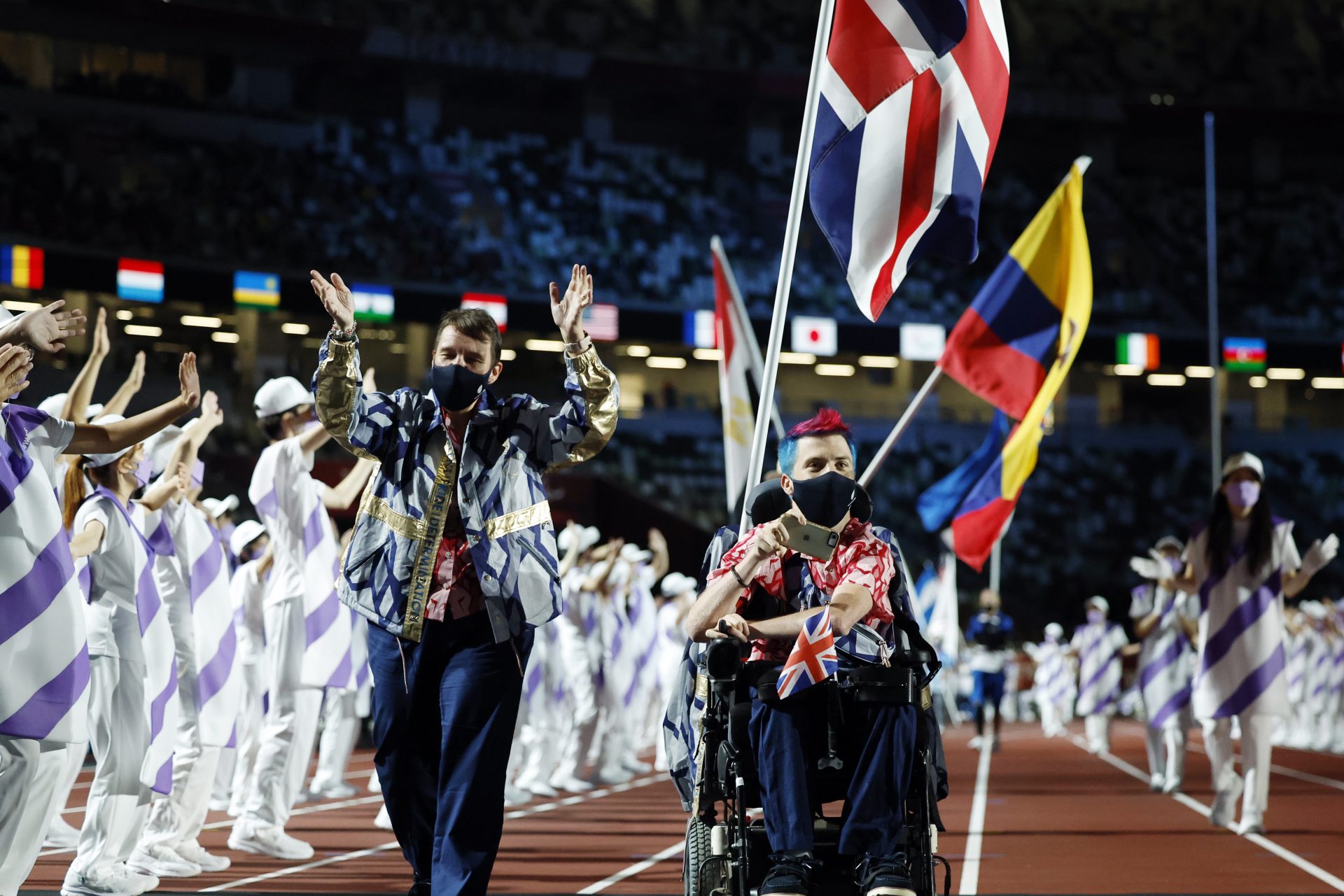 After high of London, Paralympic sports reaches a crossroads in Paris

A consensus has formed – from the International Paralympic Committee (IPC) down – that there is little point in the event if it doesn't make a difference to the lives of disabled people, writes Sportsbeat's Tom Harle.

Note the IPC's brilliant WeThe15 campaign, raising awareness of the little-known fact that 15% of the global population are disabled.

It is a first of its kind coalition of international organisations promising to work with governments, businesses and the public to 'initiate change' for disabled people.

Change is certainly needed because the growth of the Paralympics has not been matched in society. If anything, things are getting worse.

Hannah Cockroft, one of Britain's most decorated Paralympians, told me: "Things have gone downhill since London 2012.

"London made businesses think, 'I need to put a wheelchair ramp in my shop'. But people aren't thinking that way anymore."
In England, disabled people are almost twice as likely (43%) to be inactive than non-disabled people (23%). They are also more likely to commit suicide. Whatever numbers you look at – they're all bad. Paralympic viewing figures and social media engagement are the only positive metrics on the rise.
The British Paralympic Association (BPA) are using their digital channels as a mouthpiece for athletes to voice their frustrations.
Swimmer Will Perry, sprinter Maria Lyle and Sophie Christiansen have featured with honest takes on what must happen now, with the equestrian athlete imploring: 'we need allies!'
It is a message that needs amplifying and for any governing body – athletes are the best kind of influencer.
Despite the wider picture, Paris 2024 promises much for the Paralympic movement.
Rio 2016 was a debacle – the Games were nearly cancelled due to the ineptitude of local organisers – and Tokyo 2020 was a shell of the spectacle it could have been due to Covid-19.
The Paris Olympics are being assailed by geopolitical disputes around Russian and Belarusian participation – not for the first time the Paralympics will be grateful they don't have to go first.
High rates of inflation pose a problem for an event where budgets are already stretched.
But in all other respects the portents are good for the Paralympics to get right back on track in the French capital.
The new IOC/IPC marketing plan kicks in for the first time meaning all TOP Olympic sponsors also back the Paralympics.
Coca-Cola, Alibaba, Bridgestone, Dow, GE, Intel, Omega and P&G are now on board for their first Summer Paralympic Games, having previously only sponsored the Olympics.
Powerlifting and wheelchair fencing weren't broadcast in Tokyo, there is hope that every minute of medal action at the Games will take place in front of cameras for the first time.
The opening ceremony at Place de la Concorde should be a fitting spectacle to kick off the first Paralympics ever staged in France.
"Rio was just hard and Tokyo wasn't anywhere near what it could have been," says Cockroft. "Because of that we haven't had the chance to put our new household names out there.
"I feel like Paris can be massive. It can be bigger than London 2012 if we play this right.
"Everyone remembers 2012 as the unforgettable Games. Now we'll have a lot of people over here hopping on a train to Paris and it's got the potential to be massive."
The legibility of the sports classification system remains an issue with even deeper integration of the 'Lexi' system required to further demystify it. Many athletes confess to not understanding the system that they partake in.
It's not just a Paralympic problem but the struggle of cut-through between Games remains a vexed question, with no event yet able to leverage their appeal in an 'off year.'
The World Athletics Championships is the Olympics' way of butting into the collective consciousness every other year – the para equivalent was unceremoniously cancelled last year, a devastating blow for athletes that passed without comment in mainstream media.
An integrated European Para Sports Championships in Rotterdam later this year is a decent start.
As ever the future of the Paralympics will come down to pounds, shillings and pence.
Cockroft says: "The social (purpose) focus is there now. We just need so much more support there.
"We all want everyone to be active and involved – everyone to get anywhere they want. But those changes don't happen for free, we need investment, funding and everything behind it."
Tom Harle is the Olympic and Paralympics Editor at Sportsbeat, covering the Games in both Tokyo and Beijing. He advises Team GB, National Lottery and others on editorial and content strategy,