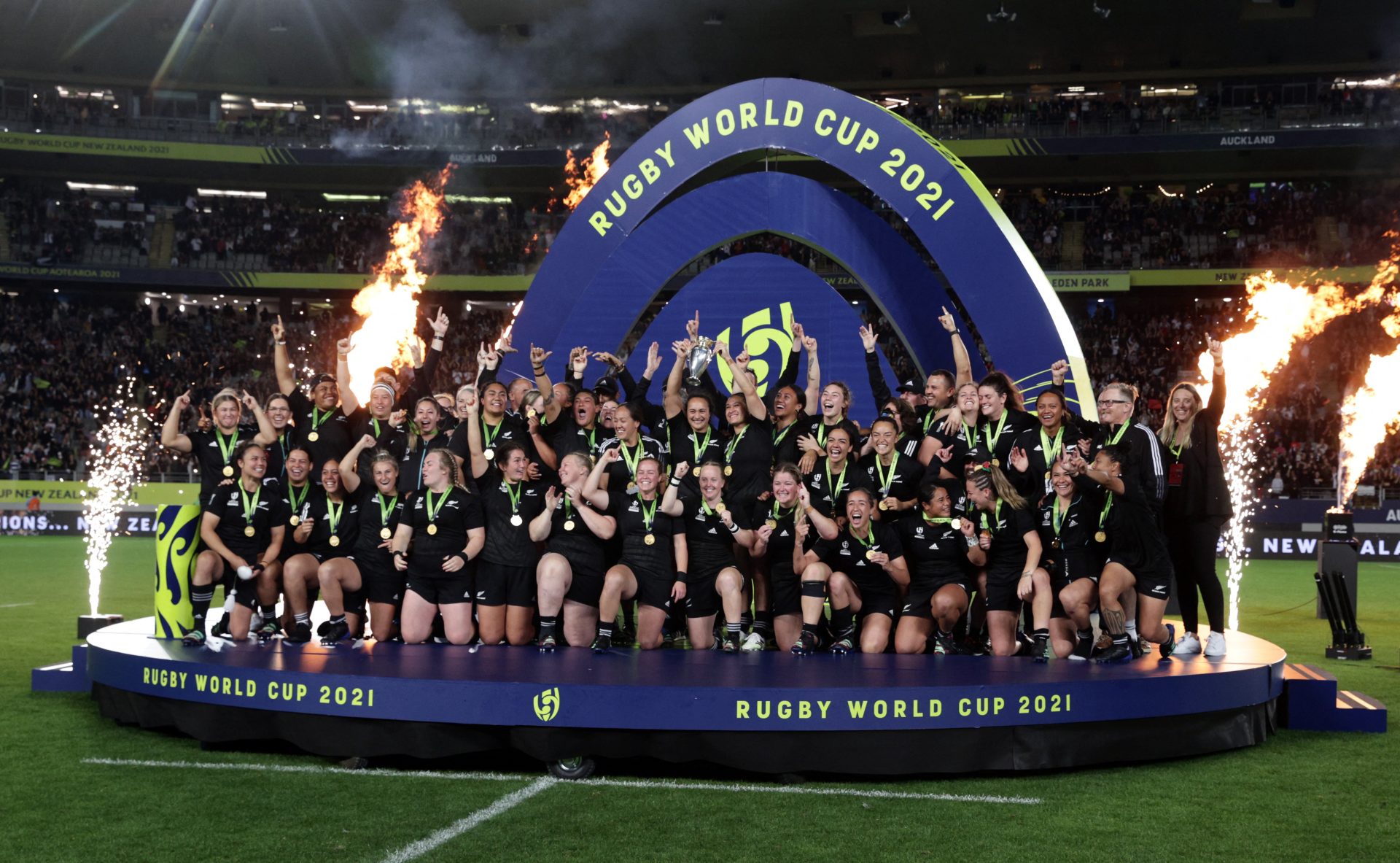 Growth of women's rugby is a work in progress but more ambition is needed

Women's rugby has been transformed over the past decade to the point that it is now the sport's biggest growth area – however there is still a long way to go, writes Paul Eddison. 

It has now been 12 years since I first covered the Women's Six Nations and to say the coverage has changed would be an understatement. 

Back in 2011, the Six Nations launch was a glitzy affair at the Hurlingham Club in London, but where each coach and captain for the men's side would be moving through the different media rotations – daily papers, Sundays, online, the women's captains were simply left the mill about in the main lobby area. 

For those journalists who were covering the women's event, it was a case of tracking them down and grabbing a few minutes with each captain.

Fast-forward 12 years and the women's Championship has its own window and with that has come a standalone launch event, as well as vastly-improved television coverage. 
There were times a decade ago when getting any information on a full international would require either being on the ground or waiting 24 hours for one of the few dedicated women's rugby outlets to provide it.
Scrumqueens has been at the heart of this progress, and remains the go-to website for women's rugby coverage, but now supporters have their choice of a range of different podcasts, extensive coverage in national newspapers and also an increasing number of watch parties in venues when England's Red Roses are in action.
The spectator numbers are also shooting up. For years, it was France who led the way in this department, regularly topping 10,000 supporters, the sort of figures that were unheard of anywhere else outside a World Cup.
All that has changed. This year, England will take a standalone match to Twickenham and have sold more than 42,579 tickets for their clash with France, which will top the previous highest mark for a women's international set at last year's World Cup final. 
Wales have sold out the Cardiff Arms Park for their clash with England and the appetite for women's rugby is only growing.
England's all-time record appearance holder Sarah Hunter, said it best after a heart-breaking World Cup final defeat to New Zealand last year: "People have finally woken up to what women's rugby is all about."
In many ways, 2022 was a landmark year for the women's game. TikTok came on board as the first title sponsor of the Women's Six Nations, providing the kind of platform and investment that had never previously existed.
By the end of the year, England and New Zealand played out one of the greatest games in the history of women's rugby in the final of a World Cup that marked the first time anyone had ever paid to watch women's rugby in New Zealand. In all, 150,179 fans attended games across the 26 matches.
The growth at the elite end is being matched at grassroots level. World Rugby heralded an all-time high of 2.7 million women's players globally in 2021, an increase of more than a quarter in four years.
In the RFU's Women and Girls Action Plan in 2021, it was revealed that the number of adult women playing rugby in England had gone from 25,000 to 40,000 over the previous four years, with an ambitious target of 100,000 set by 2027.
While that might seem optimistic, consider that the increase came despite the backdrop of the Covid-19 pandemic which has had a major impact on grassroots sports across the board.
Add in a World Cup in England in 2025, and you can see why the RFU are confident of hitting their targets – another being to sell out Twickenham for the final of that World Cup.
In 2023, World Rugby's much-anticipated WXV will be launched, a three-tier annual global women's international 15s competition designed to revolutionise the landscape of the women's game.
While teams in the Women's Six Nations are guaranteed meaningful competition every year, it has not been the case for any other nation.
'Meaningful competition' is an important factor here, and the biggest issue the women's game still faces.
Go back to 2011 and England were in the middle of a run of unprecedented dominance on a European level, winning all but one match in the Women's Six Nations between 2006 and 2012.
A decade on, and they are on a run of four successive titles and 21 consecutive wins in the competition, the latter a record.
England's women were offered professional contracts in the 15s game in 2019, a move that has allowed them to create a gulf to their rivals. Only France have challenged them in recent seasons in Europe, having also introduced contracts with the union in 2019.
At long last, the remaining teams have followed suit, but with England's domestic league, the Allianz Premier 15s, providing a level of club competition that outstrips every other side, it is no coincidence that the gap is only increasing.
The signs in 2023 have been positive for Wales, winners of their first two matches of the Six Nations, and yet it is also worth pointing out that all bar two of their squad play their club rugby in England.
Scotland are similarly reliant on the English domestic game, and long-term, there are questions over whether that system is sustainable.
On the pitch, you have to go back to 2017 for the last time a European side other than France got within 20 points of England and that level of competitiveness makes the sport a harder sell.
Even France, who regularly challenge England, are on a run of 11 straight defeats to the Red Roses, albeit with six of those decided by seven points or fewer.
So while there is no question that women's rugby is being transformed, until those teams who have just turned professional can truly challenge England and France at the top, there will be a ceiling on how high the women's game can reach. 
Paul Eddison leads on Sportsbeat's rugby coverage, working with clients including Six Nations Rugby, Premiership Rugby and the British and Irish Lions